ANCIENT MONEY FOR A NEW WORLD
Denarius (D) Cryptocurrency, Network, and Protocol
Genesis 2017 • 6% APY Staking Yield
1 D = ~ USD • Market Cap ~
 Denarius is a decentralized cryptocurrency blockchain. "D" represents the currency of the Denarius blockchain network. 
The Denarius genesis block was created on June 14th 2017. Its source code is deeply modified and developed based off the also open source software called Bitcoin. With Denarius you can stake your D for a 6% APR yield and you can also run a FortunaStake for a 33% return of block rewards.
The technology of Denarius is faster and more reliable than its big brother Bitcoin. D transactions that can confirm around the globe in seconds without slow down. Denarius is open source software available for free. You can timestamp sensitive data on chain and experience a blockchain built to be decentralized.
Circulating Supply of Denarius
Denarius is a fixed supply cryptocurrency with a maximum of 10,000,000 D
.d .bitcoin .btc .ipfs .dnr .denarii .sys .king

Denarius features fully decentralized domain names that cost only 0.1 D with purchases rewarding miners and FortunaStake operators.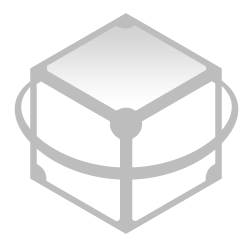 By purchasing or minting Denarius, one can utilize the native wallet to authenticate and timestamp data, documents, or signatures and upload them to the Interplanetary File System (IPFS), using Denarius's Proof of Data or Jupiter features. (Native Wallet)
DOWNLOAD A Denarius Wallet
KRONOS Wallet
Kronos is a newly born alpha crypto wallet app that was built from the ground up by the people for the people, completely open source. It has two modes for securely sending and receiving cryptocurrency. Core Mode in Kronos, a seed wallet that requires no blockchain downloaded supports D, BTC, ETH, and BSC (soon), with other crypto support coming soon. In Advanced Mode, while running a Denarius node it provides you a locally secure accessible fully featured web dashboard for managing your Denarius node, wallets, and FortunaStakes.
NATIVE Wallet
The Denarius Native QT Wallet is available on Windows, Linux, and macOS. This is the fully featured core native Denarius wallet with Json RPC expandability and headless version available called denariusd. This wallet uses the full blockchain of Denarius from which you can utilize native features of Denarius like staking, FortunaStakes, Jupiter IPFS, Multisig, Atomic Swaps, Proof of Data and more!
Swirlpay.io – Get rid of the middleman, and start accepting cryptocurrencies including Denarius (D) without paying any processing fees. SwirlPay is an easy to use WordPress Cryptocurrency Payment Plugin.
Need Help? Want to Learn More?
Join the communities of Denarius (D)